Legal Notice
Materials on this website are in the ownership of the Origami Place Museum Community (OPMC) and should not be copied.  The rights and ownership remain with the origami creators.  Please visit us for inspiration and to learn more about what is possible with the art form of origami.
For research purposes only available upon request are:
The Collection Policy
The Business Plan
Origami Copyright Information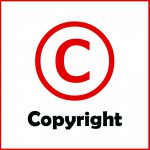 The national organization for origami, OrigamiUSA, wrote extensively about origami and rights pertaining to origami.  View these origami copyright polices that we support.
Folded word ORIGAMI in the logo banner design creator: Wensdy Whitehead.  The original is 7 feet long folded from a 4.5x18 foot rectangle.
Website design: By Tom Rarich at Concord Web Builders with content and management by Lisa B. Corfman.